I'm making an active effort to change my eating habits so that I can live a healthier life and be fit for the wedding so I'm converting to
pescetarianism
. I'm the kind of person who loves to eat and eat rich, savory foods which ultimately equals fattening foods especially when I'm stressed out. I'm a bride-to-be so I want to gain anything except a new family and more money but that's neither here nor there!
I'm really enthusiasic about this change, I want to evetually convert to
veganism
but for right now pescetarianism it is!
I'm really eager to try out some new recipes especially these yummy looking tacos courtesy of Jamie from a site that I stalk regularly
My Baking Addiction
: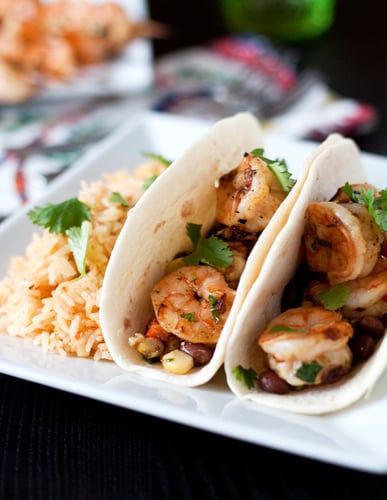 As a matter of fact I'm going to attempt these this weekend with a nice Skinny Girl Margarita thanks to my favorite Real Housewife Bethenny Frankel-Hoppy! What a nice combo!

Can you tell I'm ready for the weekend?